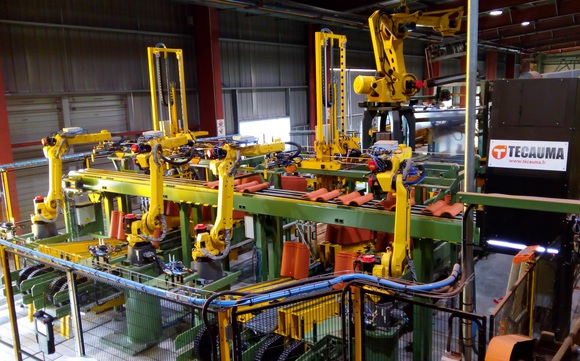 09/17/2019
Terreal put their faith in Tecauma for the delivery of a robotic line for the unloading of the firing trays and for the preparation of packs of roof tiles and clay accessories.
This state-of-the-art line integrating four synchronized robots was installed at the beginning of this year in the Terreal plant in Roumazières-Loubert (Charente - France).
Terreal has an ambitious strategic plan. Its vision is to be a more innovative, more international, and more competitive company. To achieve this growth, it follows several industrial lines of actions, including the modernization of its plants.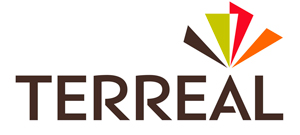 The strategy is moving forward and the automatisation of the unstacking of line UD6.2 in the Roumazières-Loubert plant is an illustration of it. Other investment projects to modernize its equipment are currently being made within the Terreal group.
The line installed by Tecauma makes possible a great flexibility in the change of products, as it manages up to 40 different product references, and the change of tools is made automatically. This line has a rate of 2500 products/hour.
This project made is possible to suppress the risks of repetitive strain injuries caused by the manual handling of the products, by automatizing the packaging process of the accessories. It also brought a greater flexibility in the organization of production, thanks to the automatization of the change of products.
Click here to have a look at all our equipment for the brick and tile industry