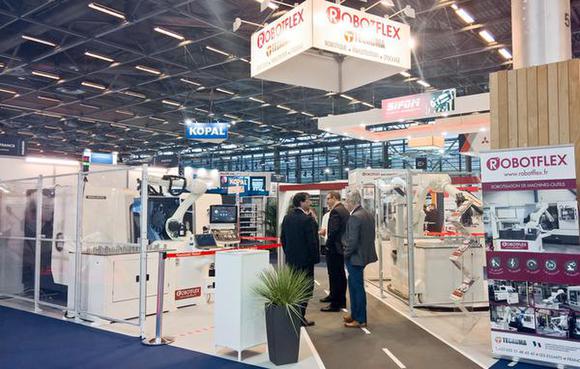 Thank you for your visit on Tecauma's booth at the Global Industries 2018 show in Paris !
2018 EXCLUSIVITY : GLOBAL INDUSTRIES
For the first time, all following trade shows were united in one event : MIDEST, SMART INDUSTRIES, INDUSTRIE and TOLEXPO. "The meeting for industrial excellence and perspectives". At the heart of this event were Industry of the future, Industry 4.0 and industrial process evolutions.
TECAUMA was there to show its competences for the Workshop of the Future :
AUTOMATED STORAGE
The range of TEC'UP ASRS developed by TECAUMA makes it possible to store raw materials (pipes, bars, profiles). These dynamic storage robots optimize storage space, reduce manual handling, shorten supply times of the raw material to the machines, and therefore increase general productivity.
Vidéo : TEC'UP storage system for steel pipes
AUTOMATIC GUIDED VEHICLES (AGV) : SHOW EXCLUSIVITY !
The visitors of the Global Industries trade fair could exclusively discover TECAUMA's solutions for automated handling by AGV. The AGVs bring a greater production autonomy to machines without any operator intervention.
LOADING ROBOTS FOR CNC MACHINE-TOOLS
2 ROBOTFLEX robots for CNC machine loading and unloading were demonstrated on Tecauma's booth.
ROBOTFLEX TR (shows on a DMG MORI turning center) is dedicated to the loading of CNC loathes, whereas ROBOTFLEX CU is especially designed to load machining centers.
https://www.youtube.com/watch?v=-NEU49loU1Y
https://www.youtube.com/watch?v=oYHqgM2ZJuA
PRESS ARTICLE BY L'USINE NOUVELLE :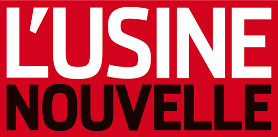 Click here to read the article (in French) "Un premier bilan positif pour Global Industrie selon les exposants"